Welcome to Mark's page!
[Top]
DEA Number Validator
Want to ensure the DEA number on a medical presciption is valid? Check it here.
---
All the following lookups access external sites
Dictionary Lookup
Wikipedia Search
Quick hack to convert a USA street address to a Wiki template format.
Pollen Forecast
---
[Top]

My slog

Fun Time-Wasters that also benefit others:
Site
Description
http://folding.stanford.edu/
Let your computer help scientists research protein folding to help understand the causes of diseases such as Alzheimer's, Parkinson's, and cancer, among others. A much better use in my opinion than to Search for Extraterrestrial Intelligence (SETI).
http://www.pgdp.net/c/
Help digitize books in the public domain to allow anyone with Internet access to read the book. Provides content to Project Gutenberg by dividing up the proofreading and formatting tasks a page at a time to the Internet community. Their motto: "Preserving History One Page at a Time."

View My current post processing projects.
---
Kitchen Fun
[Top]

Following are some healthy recipes low in sodium and low in fat:

[Top] [recipes] [Printable Copy]

Serves one - prep time 60 seconds

Ingredients
6 oz. non-fat plain yogurt
snack-size can diced peaches in pear juice
1/4 cup Post® Grape-Nuts™ cereal
Put the yogurt into a bowl, pour the peaches over the yogurt, and then sprinkle the Grape-Nuts™ over the top and enjoy, or layer into a tall goblet if you want to impress someone.

[top] [recipes] [Printable Copy]

Serves two - prep time and cook time 20 minutes

Ingredients
8 oz. can tomato sauce - no salt added
2 No Fat Whole Wheat pitas
1 clove garlic
1/2 tsp. Italian seasoning
Toppings. Suggestions:

Canned artichoke hearts packed in brine (not oil!)

Tip: To help remove some of the sodium, after opening the can, save the can lid, drain the brine, then fill the can with fresh water, put the lid on top and invert, squeezing the can lid into the can to help squeeze out the water. Repeat a few times.

Diced Green peppers
Sliced mushrooms - fresh or canned (no salt added)
Steps
Place a cookie sheet in the oven and preheat oven to 375°
In a small saucepan, heat the tomato sauce, garlic, and Italian seasoning and simmer about 5 minutes
While the tomato sauce is simmering, take the pitas and split them. One way is to cut off about 1/2 inch of the outer rim: No, you don't have to draw a dotted line on the pita first!

Now that the outer edge is trimmed off, it should be easy to carefully put the edge of a long slender knife into the side and split it in half. When the oven is finished pre-heating, place in oven for 5 minutes, then remove.

Put the pitas cut-side (rough) facing up on the work surface, and when the sauce is finished simmering, pour the sauce onto each pita, spreading with a spatula.
Sprinkle toppings on pita and then open the oven and carefully place the pita pizza on the pre-heated cookie sheet.
Cook for 3 - 5 more minutes
[top] [recipes] [Printable Copy]

Modified version (no added fat, leave on skin, no added sodium) of recipe from the Cooking Thin program on Food Network:
Preheat oven to 400°
Wash sweet potatoes; do not peel skins
Cut into french-fry sized pieces
Arrange in a single layer on a baking sheet and put in the oven
Cook for 25-30 minutes total; flip fries over after 15 minutes
These are good without any dipping sauce; I haven't tried any sauces yet.

[top] [recipes] [Printable Copy]

Serves two - prep time and cook time 20 minutes

Ingredients
2 Hoagie/Sub/Po'boy Rolls
5 to 8 oz. Roast Beef sliced thin
½ cup low-fat/low-sodium Beef stock
Green Pepper
½ yellow onion
1 clove minced garlic (optional)
sliced mushrooms (optional)
low-fat Swiss cheese (optional)
Slice the top of the onion off and slice in half through the root; then place the flat side of the 1/2 onion on the cutting board, hold onto the root, and thinly slice the onion to get nice half-circles.
Slice the green pepper into thin slices about 2" long.
Pour the beef stock into a skillet on medium to medium-high. When it starts to boil or smoke, toss in the garlic, onions and green peppers, and saute until the onions are translucent, and almost golden.
While cooking the onions and peppers, split the rolls and put on a baking sheet in the top shelf of the oven and broil until toasted. Don't forget to check on it!
Chop up the roast beef roughly, just a bit, and toss it in with the peppers and onions. Toss around until heated through and onions are golden.
Layer on the filling onto the toasted buns and add a slice of Swiss cheese.
Cookie Cutters
Check out some fun cookie cutters with several video-game themed shapes from Sugar And Spice Cookie.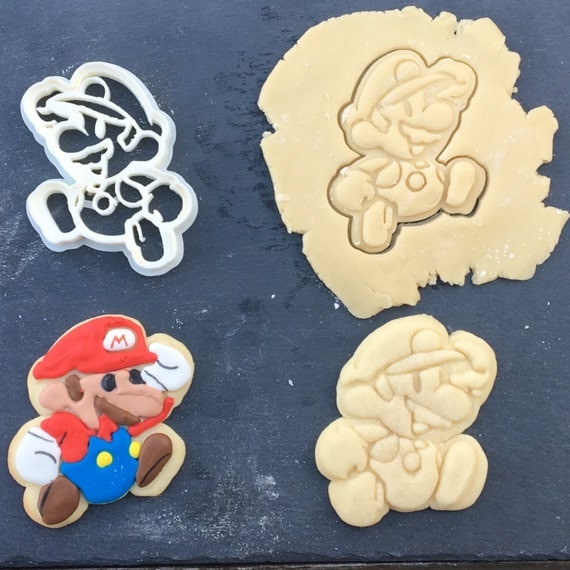 Vote for Whatever
Express your lack of concern with this bumper sticker:
HTML5 form magic
Here is my first foray into HTML form magic.
Future: play around with regex and field bubbles)
Home Security Stickers
Want a professional warning sticker to scare away crooks but don't want to pay monthly fees? Check out Secure Safe Home Monitoring.
Database Nerds
Couch Potatoes!
---